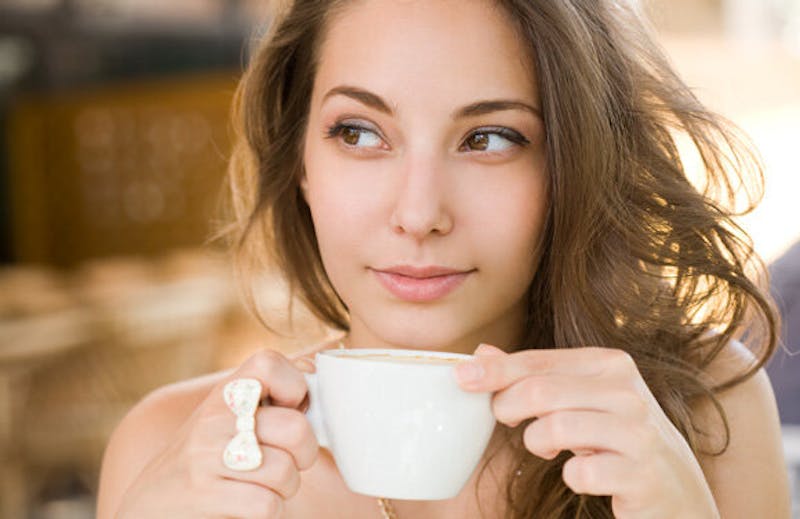 Recent research from Henry Goldman's School of Dental Medicine at Boston University found that drinking coffee regularly can actually help reverse the effects of gum disease while reducing the risk of getting gum disease to begin with.
Coffee has long been a controversial subject when associated with health, but over the last several years there is more data supporting the coffee bean's positive benefits to our health when used in moderation. So should we add gum disease prevention to the list of health benefits for our favorite cup o' java? The initial findings seem promising; however, the study did target one specific demographic that should be noted:
"The study involved a group of adult males and concluded that drinking coffee can help protect against periodontal bone loss in this demographic. Researchers analyzed data from up to 1,152 people aged between 26 and 84 years of age, which had been collected for the use of the U.S. Department of Veterans Affairs – Dental Longitudinal Study. This is the first long-term study into the possible periodontal implications of coffee consumption."Source: Journal of Periodontology
Gum disease is the most common cause of tooth loss in adults today and if left untreated can lead to a host of other health issues, including severe ailments such as heart disease and stroke. The good news is that with proper brushing, flossing and the use of mouthwash with antibacterial properties most oral health issues, such as gingivitis, can be easily avoided.
Symptoms of gum disease
Gum disease is not always a painful and noticeable condition. Many patients are not even aware that they have gum disease as some symptoms can take quite some time to manifest:
Bleeding while brushing and flossing

Redness, swelling, and unpleasant breath

Frequent metallic or faint metal taste in mouth

Sensitive teeth

Red and blue patches at the corners of the gums

Changes in the way teeth function while eating food

Teeth/ bite not lining up properly

White pockets forming between the teeth and gums
How to maintain healthy gums
The key to healthy gums may sound cliché, but it's a simple formula: Brush – at least twice a day, Floss – once a day to get stuck food between teeth and gums, Use Mouth Wash with antibacterial properties – after brushing and flossing to remove particles and to kill bacteria, Eat nutritiously – includingfruits and vegetables with every meal, Exercise in moderation and properly Manage Stress to save your teeth.
Risk Factors
Gum disease affects most people at some point in their lives, but there are certain risk factors that make some people more susceptible than others:
Tobacco Use – All tobacco is bad for your teeth and gums

Gender – Women are more prone to gum disease

Pregnancy & Hormone changes during pregnancy can cause gum sensitivity

Stress – Causes a weakened immune system

Medicines – Causes dry mouth

Nutrition – Sugar drinks, Acidic foods can lead to gingivitis
Although there are many natural remedies for fighting gum disease, the best option remains to visit a dental office every six months and by taking accountability for your dental hygiene. Ask your dental office to send you postcards every six months to remind you–or better yet, pre-book your entire family's dental appointments for the entire year in advance.