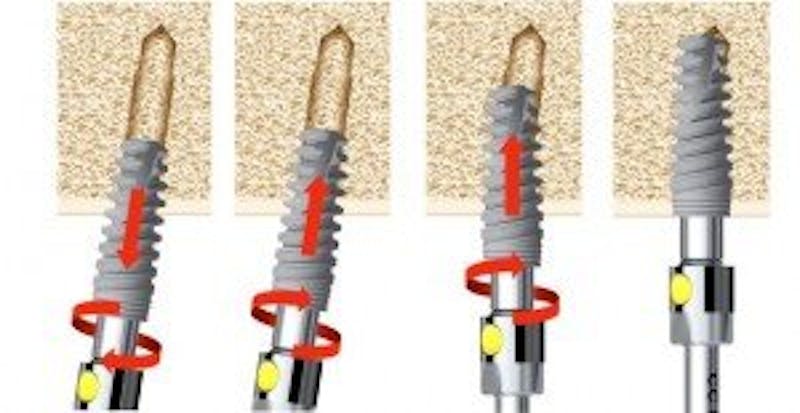 Modern tooth replacement procedures are sophisticated, and recent advances in subperiosteal and endosteal implants are raising the bar even more.
In their most basic sense, dental implants refer to frames or posts that are made of metal and positioned into the jawbone (endosteal) or above the jawbone (subperiosteal) through surgery. Because the jawbone is under the gums, these procedures require a very experienced cosmetic dentist. Though endosteal implants are the most common, there are certain advantages to subperiosteal implants as well.
Endosteal vs Subperiosteal Implants
The main difference between endosteal and subperiosteal implants is that endosteal implants are fastened into the jaw while subperiosteal implants are placed below the gum but above the jaw. Both types of dental implants are considered safe and effective by the American Dental Association (ADA). Other types of dental implants, including transosteal and zygomatic implants, are also available, though they're more complex and not as common.
Endosteal Implants
Endosteal, which means "in the bone," is the most common type of implant in the U.S. The endosteal implant process may use blades, cylinders, or screws to fasten the tooth into the patient's jawbone through surgery. A single implant has the capacity to hold at least one dental prosthetic, but there are cases where an implant can hold two or more prosthetic teeth.
The surgeon makes an incision into the jaw, drills into the bone, and inserts a dental implant body; this body serves as the artificial tooth root. An abutment is placed into the body, which protrudes outward and holds the post (artificial tooth) in place.
The titanium implant is typically coated with a synthetic bone substitute called hydroxyapatite (HA), comprising up to 98% natural bone. This coating makes the jaw believe that the implant is also a natural bone, allowing the formation of a biochemical bond that ensures a secure hold.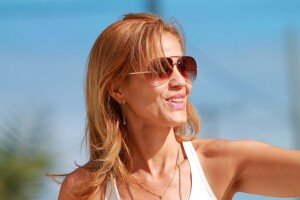 Not all individuals qualify for this type of dental implant, so it's important to get a dental consultation. Generally, individuals who have dentures or bridges are good candidates for endosteal implants—so long as there is ample jawbone to support the implant. For instance, if you don't have healthy bone mass to hold the implant in place, a dental surgeon may need to perform a bone grafting or pursue an alternative type of implant.
Subperiosteal Implants
Subperiosteal, which means "on the bone," involves the use of metal frames that are fitted or placed onto the jawbone, just beneath the gum tissue. The frame holds one or more posts to which the crowns (artificial teeth) can be fastened.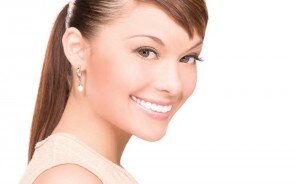 A dentist or oral surgeon may recommend a subperiosteal implant if a patient has lost most or all of their posterior teeth or if the patient has inadequate bone height to support endosteal implants. So if you're not a good candidate for endosteal implants, you may still have options.
A typical subperiosteal implant is composed of cobalt, chrome, and molybdenum or surgical Vitallium, though custom subperiosteal implants can also be designed depending on the health of the patient. Each implant is designed and fabricated using a model generated from a CT scan or a direct impression of the bone.
After the procedure, the gums will take a few weeks to heal around the metal frame and accept the implant. Once the gum is healed, the metal frame becomes totally fixed to the patient's jawbone. Then, the artificial tooth is mounted onto the post just as with an endosteal implant.
Are You a Good Candidate for a Subperiosteal or Endosteal Implant Procedure?
If you have healthy teeth and jaw bone, endosteal implants remain the gold standard. They're secure, they look and feel natural, and they can last a lifetime. However, if your jaw bone has eroded somewhat, you may still be an excellent candidate for subperiosteal implants, which offer a wealth of benefits of their own.
No matter which route you choose, dental implantation has numerous benefits. Whether you have a single missing tooth, a few missing teeth, or severe tooth decay, implants can restore your confidence and your smile. Implants can also preserve your bone density and prevent additional dental health issues down the line.
Dr. Arthur Glosman is a widely recognized leader in dental implant technologies. Whether you need a simple implant, bone augmentation, or full-mouth reconstruction, he has the expertise to give you the smile you've been dreaming about.
If you're considering dental implants but you're not sure which type is right for you, the best thing you can do is speak with a skilled dentist who specializes in the procedure. You may find that the perfect solution is more accessible than you realized.