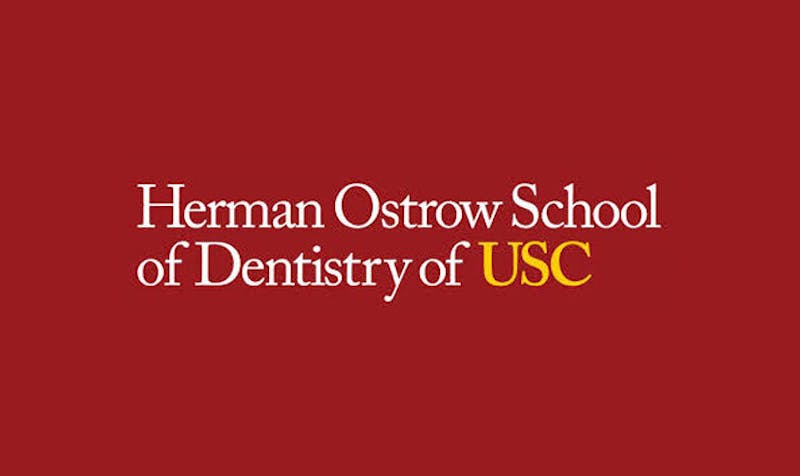 More and more dental patients are becoming interested in cosmetic procedures to achieve the smile of their dreams. But how do you know where to start when it comes to choosing the best cosmetic dentist near you? Our tips below should help you to make the best decision in your search to find the best cosmetic dentist for you.
Top Cosmetic Dentists Are Specialists
It's not uncommon to find that your general dentist may offer cosmetic procedures. But to get the best results, you need a dentist whose focus is primarily (or exclusively) in the cosmetic field.
Top cosmetic dentists mostly perform restorative and cosmetic procedures. They have more experience with cosmetic dentistry treatments and have advanced equipment that is traditionally not available at a general dentist.
Cosmetic Dentistry Certification, Awards, and Associations
Dental schools may cover a few cosmetic procedures during coursework, but their focus is based on general dental procedures. When looking for a cosmetic dental specialist, make sure you research their credentials to see whether they have completed additional coursework in cosmetic dentistry. For example, Dr. Glosman holds a number of special cosmetic dentistry certifications that confirm his status as a top Beverly Hills cosmetic dentist.
It's also helpful to know whether they are a member of any professional affiliations, showing their level of commitment to their training and work in the field. Dr. Glosman is a member of numerous prestigious cosmetic dental associations, including American Dental Association (ADA), American Academy of Cosmetic Dentistry (AACD), California Dental Association (CDA), Las Vegas Institute (LVI), and the International Dental Implant Association.
Check Proof of Cosmetic Results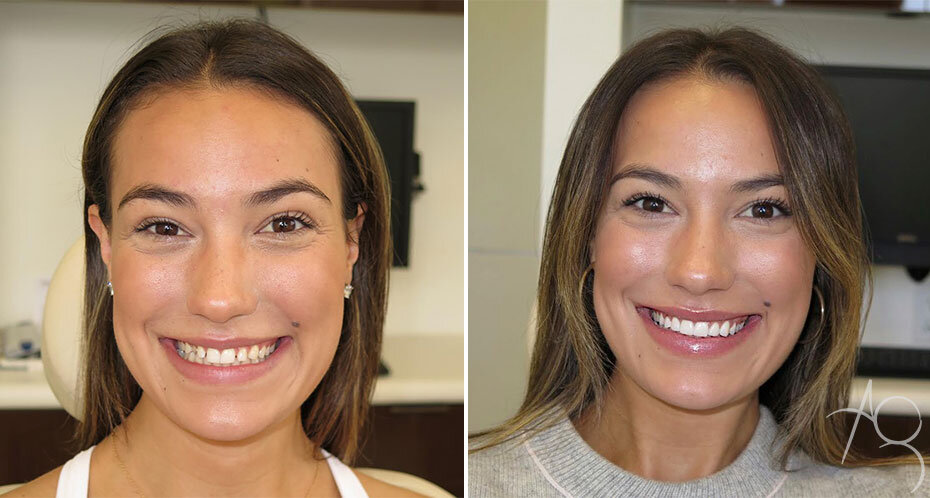 Dentists who offer cosmetic procedures but do not provide before and after photos of their past clients lack credibility. If patients are delighted with the outcome, they will be more than willing to share their results by taking a photo of the finished smile.
Most legitimate cosmetic dentistry providers showcase their results in a separate section, typically called a Before & After Smile Makeover Gallery. You will typically see a side-by-side comparison of what their patients' smiles looked like before getting treatment and what their smiles look like after.
If you're researching a specific treatment type like porcelain veneers, look for a gallery that features results of that exact procedure.
Review Patient Testimonials and Word of Mouth
There is no better proof of a quality cosmetic dentist's work than the testimonial of a satisfied patient. Do your research when it comes to finding out if a cosmetic dentist is recommended around town. You can find testimonials by visiting the dentist's website, online search engines, or local social media groups.
Don't rely on written reviews on sites like Yelp, as those can be easily faked. Look for video testimonials like the ones you Dr. Glosman's YouTube channel. Seeing video reviews allow you to not only hear about the patient's experience with the cosmetic dentist, but also see the actual results for each patient. Pay attention to which cosmetic treatments the patient received, how good their smile looks, and how natural their speech sounds.
Once you review several cosmetic dentists' testimonials, you should be able to narrow down your options to a couple select finalists so you can schedule a consultation with them.
Best Cosmetic Dental Offices Look Like Spas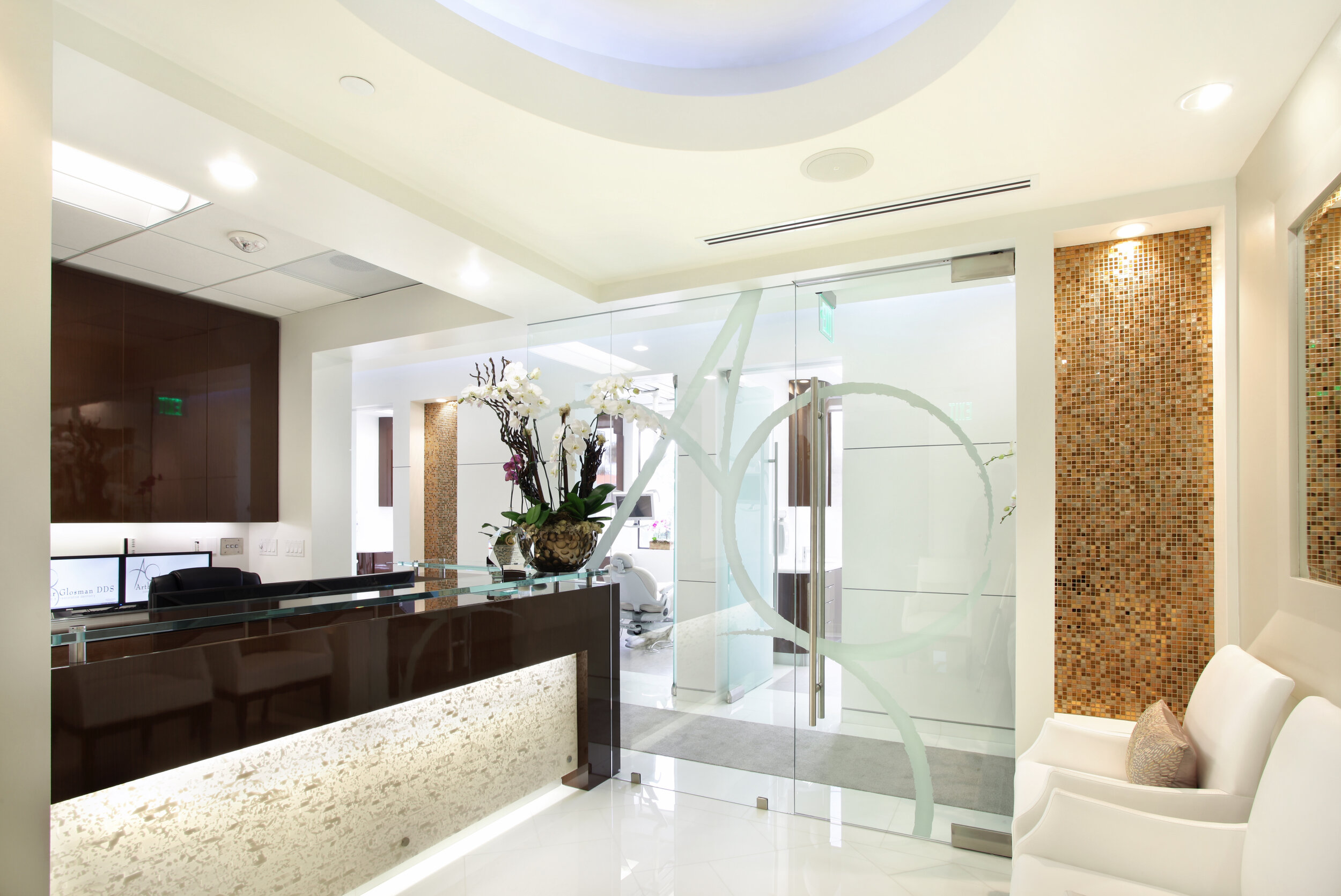 Most cosmetic dentists provide a virtual tour and consultation to give you an idea of their capabilities and accommodations. When you are touring the office, take note if the dental office looks "luxurious". While looks aren't everything, it is one of the basic expectations for a modern cosmetic dental office.
Make sure to inspect the cleanliness of sterilization areas. If an office is messy and unsanitary on your first visit, chances are this lack of care will also be reflected in their work.
During the tour, keep an eye out for how the dental equipment looks. Successful cosmetic procedures require advanced technology, so choosing a provider with access to top-of-the-line equipment is extremely important.
Ceramic Work
Most cosmetic dental specialists use ceramic (or porcelain) restorative options to provide a realistic and natural looking smile. You can always ask where and how their ceramic prosthetics are made during your office consultation. If they outsource the work, you should research the lab they use to make sure they also have a positive reputation before settling on the dentist.
Types of Cosmetic Treatments Available
There is nothing worse than having a lack of choices. When attending a consolation with your new cosmetic dentist, make sure they offer you a variety of options for to meet your smile makeover goals. Generally your provider will tell your what option they would recommend for you depending on age and the health of your teeth but ultimately you should be the one making the final decision. Remember, there is a difference in providing the 'best' treatment for your goal and providing the 'only' treatment.
Personal Preference
Just because a cosmetic dentist meets all the requirements to qualify them as a good service provider doesn't mean they will be right for you. The chance to comfortably communicate with your dentist is vital to the success of any cosmetic procedure. If you are uncomfortable with them during the initial consultation appointment, they are probably not going to be the best fit for you for the long term.
Cosmetic dental procedures can change your life for the better, but only if you are working with the right dental office. Remember to do your research and don't settle for the closet dentist in your area - look for the best cosmetic dentist you can afford!